If you are among those who are looking for an employer great to work for, and where what you do matters, Conrad is definitely the right place to develop a professional career.
Our mission is providing customers with solutions that enable a simple, fast and comprehensive procurement. This is precisely why we support people who think ahead. Working for us means working in an environment that promotes innovativeness and entrepreneurship, and furthers both your personal and professional development. Our corporate culture revolves around unity and teamwork, where trainees are already set up for success - because this is who we are!

Why not become part of the Conrad team and write our own chapter in our company's success story?
Our company
We make the increasingly complex world of sourcing easier for our customers. Six million products and a large variety of tailored services make us a competent partner that businesses can trust.

Use your know-how to help us succeed, and join us on our journey to become the leading sourcing platform for technical business supplies in Europe.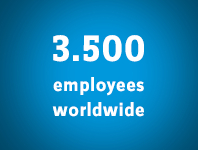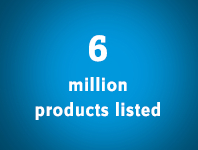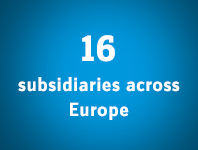 Our values
We at Conrad share core values that are deeply rooted in our company culture. These values govern our everyday business operations and create a positive work environment.






What we offer

Flextime
Many of our business areas operate a flexible working policy that allows you to organise your work day in a way that suits you best.

Working from home (WFH)
Our state-of-the-art IT infrastructure makes working from home a standard set-up across the entire company.

Individualised career development
Keeping your skills and knowledge up-to-date is essential. Which is why we offer a wide range of career development opportunities via our in-house Online Academy.

Health & Fitness
Employee health is something we take very seriously. This is why our comprehensive health package includes regular checks and preventive screenings. If you like being active and enjoy your workouts, there's also our in-house sports club (Conrad Sportverein) that offers lots of different activities and training groups you can join.

In-house catering
A different menu every day and a fresh salad and vegetable buffet means the cafeterias at our head office in Hirschau and Wernberg (Germany) provides something for everyone.

Daytime child care
We run a professional childminding centre based near our head office in Hirschau that affectionately looks after your little ones.

Company accommodation
Want to join us first before looking for a place to live? No problem. Our company maintains apartments near our head office in Hirschau.

Staff discounts
Employees can purchase items from across our entire product range at a 15 percent discount that applies to all qualifying products. Twice a year, a 10 percent staff discount applies to the entire Conrad product line. Moreover, many products supplied by our business partners are also part of the package, including some of the leading brands (e.g. JobRad).

Special leave
About to become a parent? Getting married? Moving home? Take some time off for all those special occasions.
(Some of above may not be available in some countries)
Career opportunities at Conrad
We at Conrad provide a variety of training platforms to help everyone working at our company update and expand their skills in a way that fits their very own goals and needs. This is how we use the strengths and the commitment of individuals to achieve outstanding team performances entirely focussed on reaching our business goals. However, in doing so, we won't ignore what we think has to come first: people! Means we offer a range of tailored education and training opportunities across all job experience levels.
Education and training opportunities
Conrad Online Academy
Our Online Academy covers subjects such as occupational health and safety, market positioning and the latest technical innovations and developments. We also use this platform to communicate topical information company-wide and across borders which includes our Covid 19 hygiene procedures. Attendees completing a course will receive a certificate.
Training@Conrad
Training@Conrad is a digital learning platform furthering the personal development of each of our employees. The program is available to everyone working for the Conrad Group and features a wide variety of topics covering everything from Agile Working, how to get enough sleep and properly relax all the way to time management when working from home. The syllabus also addresses company-specific knowledge, such as the B2B mindset and the BigData Academy. Especially handy: a digital navigation aid that guides you through the subject areas.
Talent Academy
Our Talent Academy offers two courses called Open Stage and Global Talent Program. Both allow developing and readying your individual skills for the future. Everyone can take part in BarCamp events, attend business lunches or sign up for learning sessions, building an international network of contacts in the process.
Conrad News
For us, networking is key. This is why we consider event and happenings vital when it comes to building contacts and swapping ideas. Our social media sites cover all latest company news and developments. Don't miss out. Follow us now.