Working student in Analytics & Projects (m/f/nb/pixelhead) for our subsidiary Re-In
Hirschau Zentrale
Nürnberg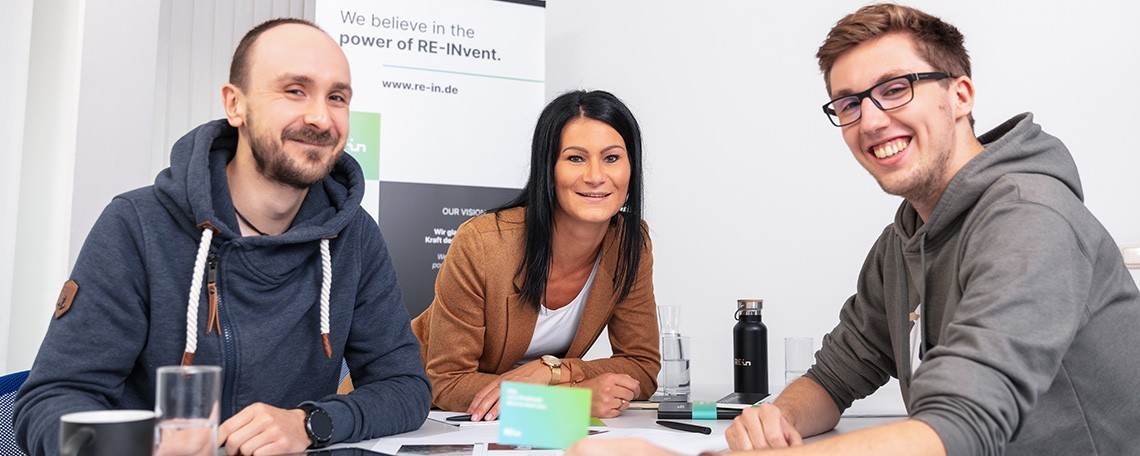 About us
Reinventing, evolving, constantly improving and putting people and the experience at the center is our daily mission. This is how we identify ourselves and how we create special online and shopping experiences for our customers. As a strong team, we approach our challenges and tasks in a cross-solving manner. We rethink REtail and unleash the future of digital commerce together as Pixelheads.

In e-commerce, our business is highly data-driven: Data is generated in purchasing and sales, in logistics, on various marketing channels and through all customer interactions. Our data science team uses this data in use cases such as optimal sales prices, individual recommendations on the website, control of marketing channels, competition analyses, assortment and much more.
What sets us apart is that we translate the insights we gain directly into measures, act with a high degree of personal responsibility, and think entrepreneurially.
Your tasks
You analyze data and support the development of ML solutions in the areas of cloud, business intelligence and big data
Development and implementation of tracking concepts - you create analyses and reports on customer behavior from the resulting data
You always keep up to date with innovations in the field of artificial intelligence
Your qualifications
Laufendes Studium der (Wirtschafts-)Informatik, Mathematik, Statistik oder eines ähnlichen Studiengangs
Idealerweise Kenntnisse in Scriptsprachen bzw. Programmen zur Datenanalyse (z.B. Python, Spark, SQL, etc.)
Ein ausgeprägtes analytisches Mindset sowie logisches Denken und eine sorgfältige, strukturierte Arbeitsweise zeichnen dich aus
RE-INvent your Work-Life-Style?
Job security
Our forward-looking, platform-based business model coupled with an agile crisis team gives our employees the security they need even in turbulent times - our successful fiscal year 2022 confirms this.

Working from home (WFH)
Our state-of-the-art IT infrastructure makes working from home a standard set-up across the entire company.

Development opportunities
Together with you we plan your personal future at Re-In.

Flextime
Many of our business areas operate a flexible working policy that allows you to organise your work day in a way that suits you best.

Room for ideas
At Re-In, you have the opportunity to give free rein to your creativity and drive change.

Individualised career development
Keeping your skills and knowledge up-to-date is essential. Which is why we offer a wide range of career development opportunities via our in-house Online Academy.
Sarah Holzgartner
Specialist HR Recruiting & Employer Branding
015140623069