Vice President Sales (m/f/nb)
Hirschau Zentrale
München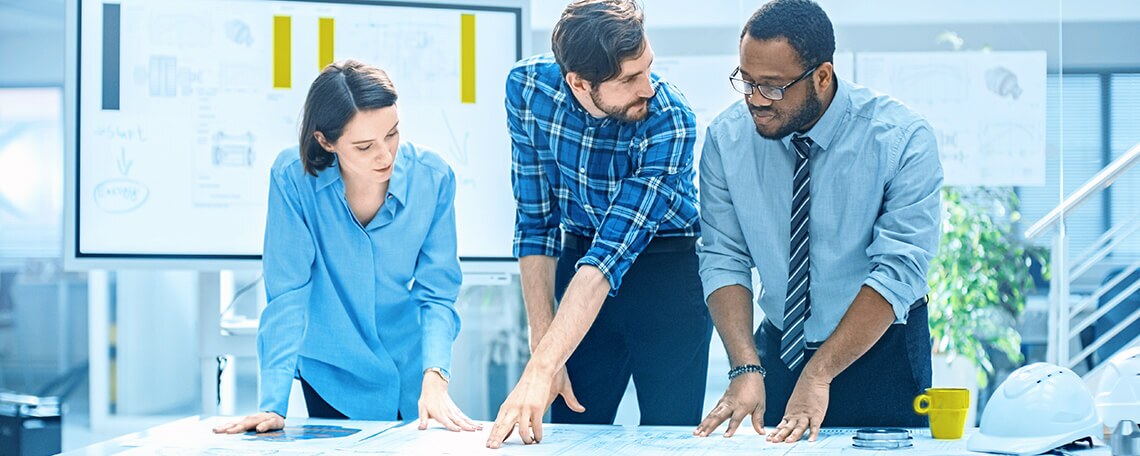 About us
Choosing us at Conrad means choosing a reliable partner who wants to make sourcing of technical business supplies as easy and as efficient as it gets for customers. Every day, we are working very hard to achieve what we are passionate about: to develop innovative smart solutions that help us become the leading sourcing platform in Europe. We offer millions of high-quality technical products as well as a range of customer-centric services that add genuine value. We keep on top of things, are proactive and use our technical expertise to get customers inspired. Being a family-run company means we believe in sustainable business operations, and in building long-term business relationships. We stand for quality and reliability.

The VP Sales (m/f/nb) develops and implements our sales strategy aimed at personally managed customer accounts (PMCs). This covers our Inside and Outside Sales teams, Sales Operations as well as our subsidiaries, namely SOS electronic Ltd and Rapid Electronics UK. The VP of Sales (m/f/nb) is accountable for reaching our PMC business goals in terms of revenue, margins, customer growth, cost management and profitability. The Vice President of Sales (m/f/nb) is also responsible for our company's e-procurement business. Based on customer requirements, the VP of Sales (m/f/nb) identifies those types of digital products that help customers streamline their sourcing operations. To achieve this, the VP Sales (m/f/nb) will be working closely with the respective regional company branches in a matrix management structure that ensures that all measures are implemented accordingly. The advertised position requires working in a team environment that involves interdisciplinary and intradepartmental collaboration at various levels with people from both inside and outside the company. The successful candidate will need to use a customer-centric approach, analytical and communication skills, creative ways of problem-solving and a high level of assertiveness to help us grow our PMC business share.            
These tasks are waiting for you
Develop and implement growth strategies to achieve PMC (personally managed customers) revenue and EBIT goals based on internal and external data analysis and the company's business strategy
Develop and continuously improve new innovative approaches when it comes to marketing our products, solutions and services
Provide a unique and exciting customer experience centered around all key touchpoints for PMCs by working closely with our Platform Development team and other relevant departments based both home and abroad
Always look for room for improvement, making sales activities across all channels more efficient and boosting customer satisfaction
Provide leadership to team members who directly work with you, promoting accountability, development, high performance and ethical conduct
Play an active role in strategic business planning, budgeting and business strategy development
Who we are looking for
Degree in Economics, or a degree in a comparable subject
Contemporary sales-oriented mindset, able to find the right mix of face-to-face interaction with customers and a smart interplay of e-commerce and digital transformation, based on a track record of using digital business models and profound insights into digital 
Several years of experience in a leadership role working in a B2B wholesales environment, ideally with a track record in selling electronic components, or products aimed at the MRO sector
Strong customer-centric approach, excellent negotiation and communication skills
Experience in how to succeed when working at matrix organizations
Ability to work with a team, a high degree of social competence, and the willingness to interact with people from all across the world
Fluency in German and English (spoken and written)
Your benefits
Job security
Our forward-looking, platform-based business model coupled with an agile crisis team gives our employees the security they need even in turbulent times - our successful fiscal year 2022 confirms this.

Working from home (WFH)
Our state-of-the-art IT infrastructure makes working from home a standard set-up across the entire company.

Internationality
Even in difficult times, our international team sticks together - together for Conrad.

Family business
We have an atmosphere characterised by innovation and entrepreneurial spirit in which you can develop both professionally and personally.

Room for ideas
At Conrad you have the opportunity to drive change. There are no limits to your creativity.

Company car
In order to be able to start into the future at full throttle, we will provide you with the appropriate company car.
Gerold Hasel
Vice President Human Resources
+49 (0)9622/30-4020