Specialist (m/f/d/pixelhead) Data Analytics and Project Management for our subsidiary Re-In
Hirschau Zentrale
Nürnberg Re-In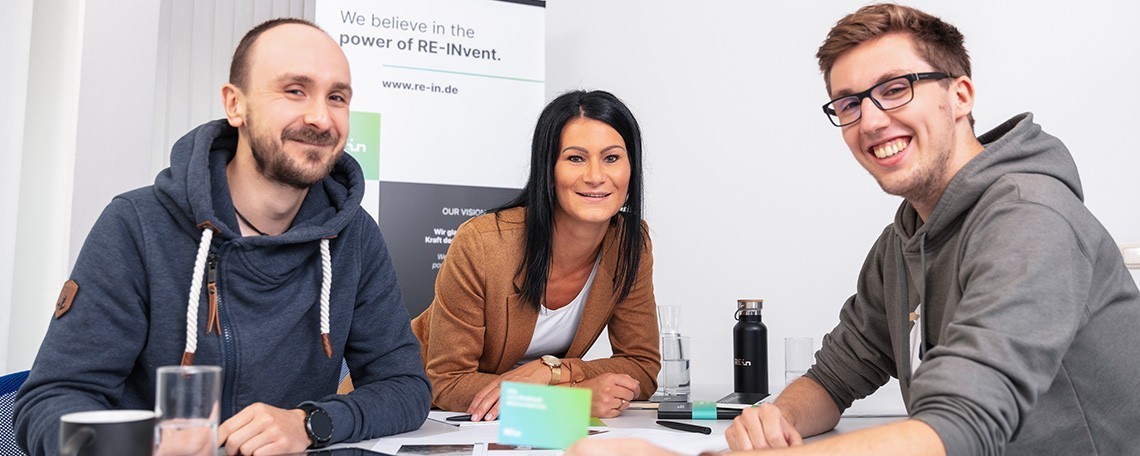 About us
At RE-IN, we strive for a shared culture and a vocation rather than a job.

At RE-IN, we make sure we don't have the biggest, best or fastest team, but the right one. That's why RE-IN primarily employs not only normal employees, but above all people who call themselves Pixelheads. You become a Pixelhead if you can identify with the team and our culture, which is characterised by responsibility, know-how and personal strength. Every single Pixelhead is an expert in his or her field, never stops getting better, and values our shared values of free, dynamic and collaborative thinking and action. As a team, consisting of diverse people and characters, we convince through real top performance. This is how we grow as people and as a company.

RE-IN creates an environment for pixelheads. Become a pixelhead and part of our team!
Your tasks
Implementation, support and optimization of a process to ensure sustainable and long-term seller quality on our marketplace voelkner.de
Conception / creation as well as continuous optimization of (automated) processes in all sales channels
Identification / connection, support and further development of new sales channels to increase company profits
Development and optimization of various pricing strategies
Execution of analyses as a service provider
Your qualifications
Completed studies in the field of business informatics / computer science, business administration or comparable education.
Ideally knowledge of scripting languages or programs for data analysis (e.g. SQL, SAS, KNIME)
Practical experience in the area of eCommerce desirable
Good knowledge of MS Office products
Interest in business but also technical contexts
Distinct analytical skills as well as logical thinking and careful, structured way of working
RE-INvent your Work-Life-Style?
Working from home (WFH)
Our state-of-the-art IT infrastructure makes working from home a standard set-up across the entire company.

Flextime
Many of our business areas operate a flexible working policy that allows you to organise your work day in a way that suits you best.

Individualised career development
Keeping your skills and knowledge up-to-date is essential. Which is why we offer a wide range of career development opportunities via our in-house Online Academy.

Daytime child care
We run a professional childminding centre based near our head office in Hirschau that affectionately looks after your little ones.

Special leave
About to become a parent? Getting married? Moving home? Take some time off for all those special occasions.

Health & Fitness
Employee health is something we take very seriously. This is why our comprehensive health package includes regular checks and preventive screenings. If you like being active and enjoy your workouts, there's also our in-house sports club (Conrad Sportverein) that offers lots of different activities and training groups you can join.
Mr. Patrick Koehler
Teamleiter HR & HR Business Partner
+49 9622 30 4885