Director Product Ownership (m/f/nb)
Conrad Electronic SE
Hirschau Zentrale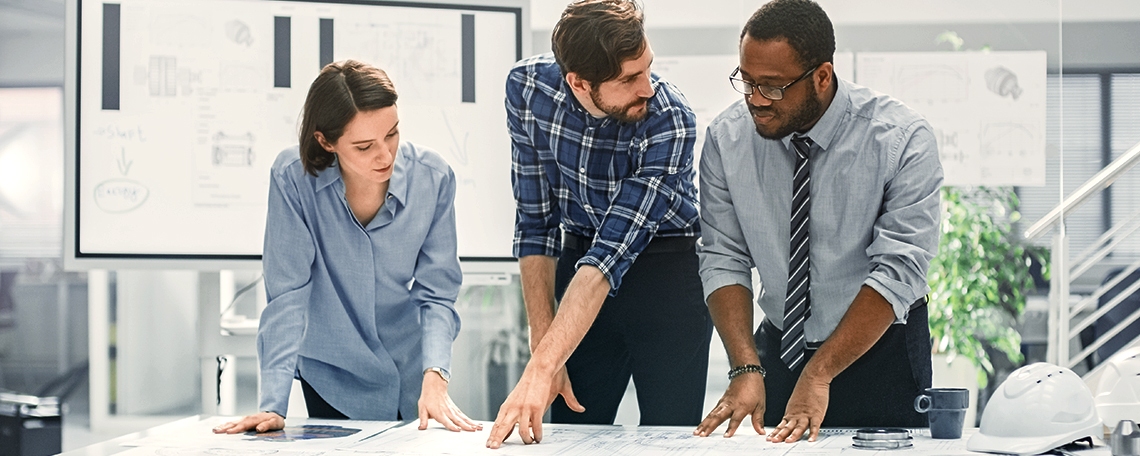 About us
Choosing us at Conrad means choosing a reliable partner who wants to make sourcing of technical business supplies as easy and as efficient as it gets for customers. Every day, we are working very hard to achieve what we are passionate about: to develop innovative smart solutions that help us become the leading sourcing platform in Europe. We offer millions of high-quality technical products as well as a range of customer-centric services that add genuine value. We keep on top of things, are proactive and use our technical expertise to get customers inspired. Being a family-run company means we believe in sustainable business operations, and in building long-term business relationships. We stand for quality and reliability.

The Director of Product is a strategic and visionary leader with a strong background in Agile product management. This individual will be responsible for guiding and mentoring a team of Product Owners, ensuring that they work effectively to deliver exceptional products that meet customer needs and drive business growth. The ideal candidate will have a proven track record of delivering successful products, strong communication and collaboration skills, and a passion for driving innovation and continuous improvement.
These tasks are waiting for you
Develop and communicate a clear product vision and strategy, ensuring alignment with the company's overall business objectives
Lead, mentor, and develop a team of Product Owners, fostering a culture of collaboration, innovation, and continuous improvement
Work closely with cross-functional teams, including engineering, design, marketing, and sales, to ensure efficient and effective product development and delivery
Oversee the entire product lifecycle, from ideation and market research to product launch and ongoing performance monitoring
Prioritize product initiatives and manage the product roadmaps, balancing short-term and long-term goals to deliver maximum value
Act as a key liaison between the product teams and senior leadership, providing regular updates on product performance, roadmap progress, and strategic alignment
Foster strong relationships with customers, partners, and other stakeholders to gather insights, feedback, and market intelligence, using this information to inform product decisions and drive continuous improvement
Who we are looking for
Bachelor's degree in a relevant field (e.g., Computer Science, Business, Engineering) or equivalent experience; an advanced degree is a plus
A minimum of 10 years of experience with product ownership, with at least 5 years in a leadership role
Exceptionally strong communicator with presentation and management board skills Collaboration skills as well as interpersonal skills, with the ability to build strong relationships across teams and with key stakeholders
Significant experience in UX and eCommerce Processes
Strong background in agile methodologies, with experience leading agile product management processes
Proven track record of delivering successful products in a fast-paced, dynamic environment
Strong analytical and problem-solving skills, with the ability to make data-driven decisions and prioritize effectively
Experience in eCommerce, webshop, marketplace, or eProcurement solutions is highly desirable
Agile certifications (e.g., Certified Scrum Product Owner, Certified Scrum Master) are a plus
Your benefits
Job security
Our forward-looking, platform-based business model coupled with an agile crisis team gives our employees the security they need even in turbulent times - our successful fiscal year 2022 confirms this.

Working from home (WFH)
Our state-of-the-art IT infrastructure makes working from home a standard set-up across the entire company.

Flextime
Many of our business areas operate a flexible working policy that allows you to organise your work day in a way that suits you best.

Individualised career development
Keeping your skills and knowledge up-to-date is essential. Which is why we offer a wide range of career development opportunities via our in-house Online Academy.

Daytime child care
We run a professional childminding centre based near our head office in Hirschau that affectionately looks after your little ones.

Special leave
About to become a parent? Getting married? Moving home? Take some time off for all those special occasions.

Health & Fitness
Employee health is something we take very seriously. This is why our comprehensive health package includes regular checks and preventive screenings. If you like being active and enjoy your workouts, there's also our in-house sports club (Conrad Sportverein) that offers lots of different activities and training groups you can join.
Stefan Graf
Expert HR Recruiting & Employer Branding
+49 1755710155